October is Breast Cancer Awareness Month!
Want to support breast cancer patients in Saskatchewan? Here are some ideas!
Donate to the Cancer Foundation of Saskatchewan!
The Breast Screening Bus is reaching the end of the road after delivering more than 250,000 mammograms to women in rural and remote communities across this province.
Both the 20-year old vehicle and the digital mammography machine need to be replaced and upgraded.
Of the breast cancer cases detected, 75% were diagnosed at an early stage allowing for more treatment options, greater survival rates and better outcomes for breast cancer patients. Screening saves lives.
More Info
You can also allocate your donation to support Breast Cancer Research that is being done, right here, in Saskatchewan!
Thanks to research finding new treatment options and screening mammograms detecting breast cancer sooner, patients diagnosed with breast cancer are living longer. The 5 year net survival rate has increased from 20% in the 1990's to 89% today.
Donate Now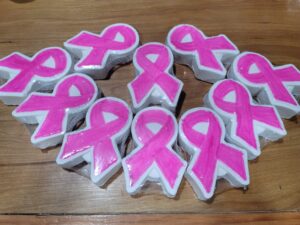 Order an awareness ribbon bath bomb!
Theresa with Enchantress Beauty in Moose Jaw has created a Pink Awareness Ribbon Bath Bomb! Pamper yourself all while supporting cancer patients.
Order now!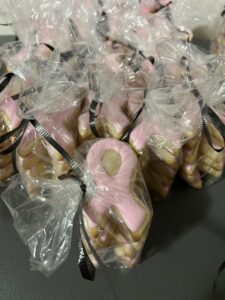 Order Pink Ribbon Cookies!
Sara's on Centre in Regina Beach is selling ribbon cookies in support of the Allan Blair Cancer Centre. You can choose any colour of ribbon but we suggest pink for October!
Order cookies for your office, friends or next family gathering.  They are a great way to spread awareness and support cancer patients!
To order call/text Sara at 306-540-3281, send a Facebook message to Sara's on Centre or visit her out in Regina Beach!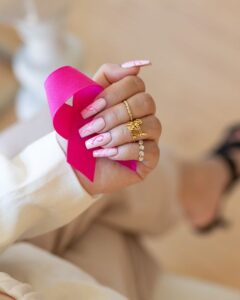 Get your nails done!
Throughout October,  Regal Nails in Regina is donating $5 for every set of nails that include the colour pink! To find out more or to book an appointment, click the button below!
More Info
Get your Cameco Riders Touchdown for Dreams Pink Item!
Order your pink toque online or visit a Rider Store location while supplies last.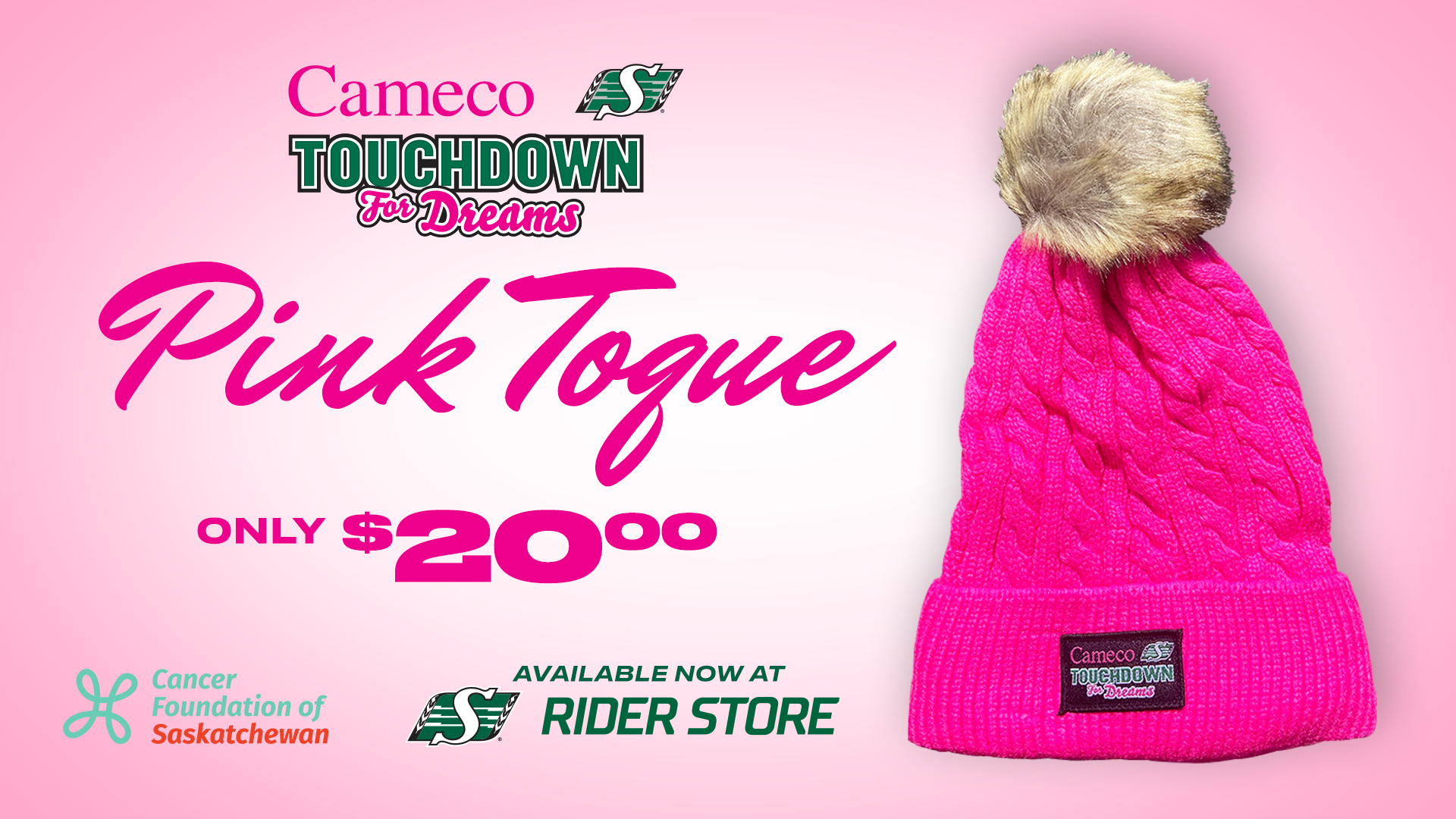 Host a fundraiser!
Host a fundraiser with donations to the Cancer Foundation of Saskatchewan in support of Breast Cancer Awareness Month! Click the button below for fundraising ideas!
Tool Kit
Help spread the word!
Visit our social media pages and like, comment and share our posts with your friends, family and followers!
Let us know about your fundraiser by emailing: candace.williamson@cancerfoundationsask.ca