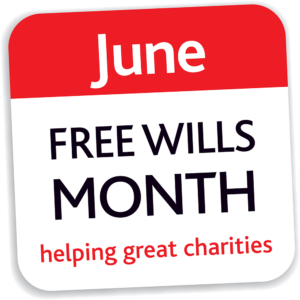 June is Free Wills Month! Click here or see below for more information.
Remembering the Cancer Foundation of Saskatchewan Inc. through a gift in your Will is a heartfelt and simply powerful way to give back. Your gift will have a remarkable impact on cancer care for over 6,000 cancer patients receiving a cancer diagnosis each year in Saskatchewan.
A gift in your Will can have great meaning to you to be able to give back for the compassion and treatment your family, loved ones or yourself received at the Allan Blair Cancer Centre or the Saskatoon Cancer Centre in Saskatchewan. Talk it over with your loved ones, then call your lawyer about drafting or updating your Will or adding a Codicil.
You have a choice to leave a dollar amount, securities, or a percentage of your estate.
Your estate will receive a charitable tax receipt valued at 100% to help offset any or all of your estate taxes.
Name the Cancer Foundation of Saskatchewan as a beneficiary of your RRSP or RRIF or Life Insurance Policy that is also a simple way to leave your gift.
Bequest Wording

Your benefits with our "Legacy Society"
Special communications from our Foundation.
Named Recognition at the Allan Blair and/or Saskatoon Cancer Centre new donor walls being installed in 2023.
Invitations to Recognition Events and Facility Tours.
You are so important to us and we want the opportunity to thank you and tell you about the hope you will bring to cancer patients in the future.  Please tell us about your gift in Will during your lifetime.
We respect your privacy and confidentiality for any gifts to our Foundation. All public or private recognition for your legacy gift will require your permission.
Please contact Jakki Crowe, Director of Development if you or your professional advisor has any questions.  jakki.crowe@cancerfoundationsask.ca

Free Wills Month in June
The Foundation is taking part in a Free Wills Month Campaign from June 1 to 30, 2022.
If you, your spouse or partner are 55 years or over, this campaign is for you to have a simple Will written or updated by a lawyer – at no charge – in Regina or Saskatoon. If you're Will is a little more complex, you can discuss with the lawyer any extra charges.
Free Wills Month invites you to support a charity of your choice when making your Will, but there is no obligation to do so.
Updating your Will gives you peace of mind, visit www.freewillsmonth.ca today to sign up to be notified when you can register for an appointment.